From: Carlo Liberto (ENEA)
Last edited: 2 June 2020
CENTRAL STATION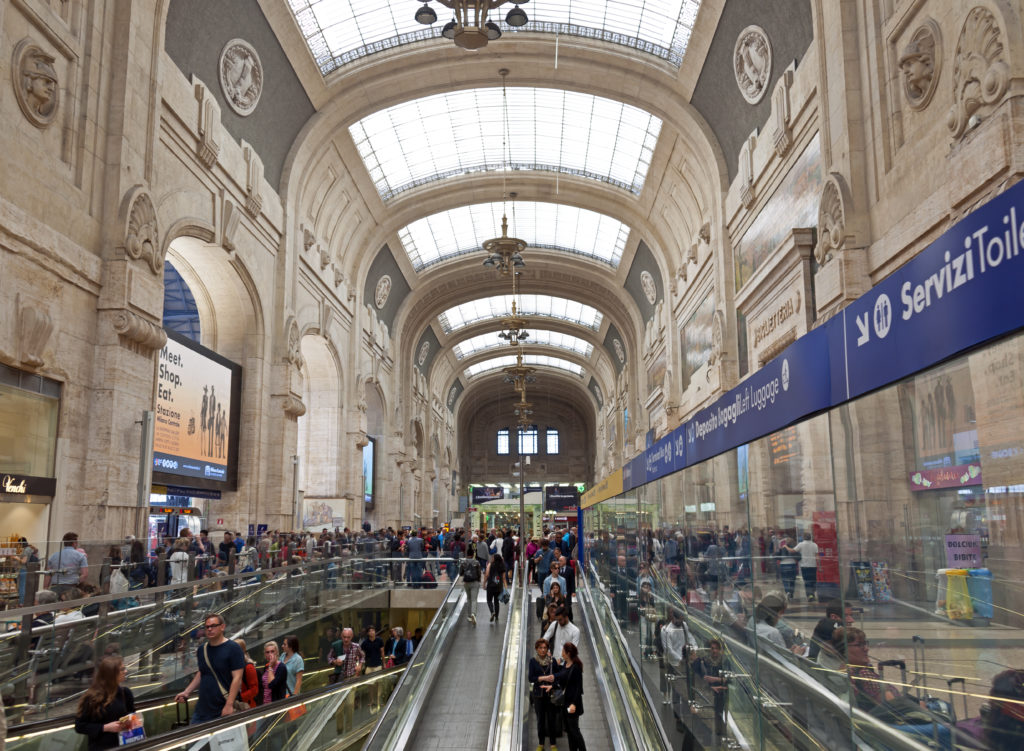 Milan Central Station was opened in 1931 and it is currently the second largest station in Italy in terms of size and traffic volumes, with about 600 trains a day from regional services, the national high-speed railway, and lines to other European countries.
Visited by more than 350 thousand people a day, for a total of about 120 million a year, this multi-modal hub includes 2 subway lines and works as a key terminal for several urban bus and tram lines, as well as airport shuttles. The surrounding area hosts taxi and other services such as bike, scooter and car sharing.
The station also represents a strategic point for the city services, offices and fashion shopping streets, especially during big events. Milan is indeed the set for many, both recurrent and one-off, events such as the Design and Fashion Weeks, sports competitions, concerts and massive gatherings like the centenary of the Italian alpine troop that, in May 2019, caused an inflow of about half a million visitors in three days.

In occasion of a big event, pedestrian flows inside the Living Lab will be supervised with the CityFlows Crowd Monitoring Decision Support System. Historical and real-time data collected by fixed and/or mobile sensors will be used to feed the analysis of the crowd evolution inside the station. Furthermore, 5G technology will be tested through the set-up a real-time crowd movement assessment system featuring highly sophisticated computer vision techniques.

More details pertaining to the crowd monitoring systems on the Milan Central station will follow soon.